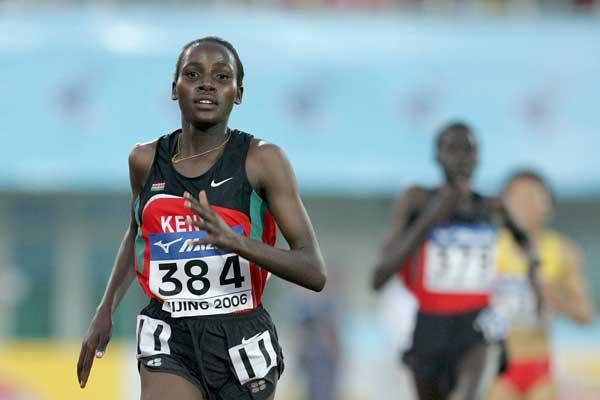 KwaZuluNatal – The FNB Durban 10K CITYSURFRUN has just hit next level as Paskalia Chepkorir and Veronica Nyaruai confirm their entry into the inaugural event on Sunday, 08 October 2017.
If fans were salivating at the prospect of seeing SA 10km Record Holder, Stephen Mokoka do battle with the World Championship 10 000m Silver Medallist, Joshua Cheptegei and the worlds' fastest 12km runner, things just became more exciting, this time in the women's field.
Already secured is multiple SA Record Holder, Dominique Scott-Efurd and Junior sensation, Mercyline Chelangat. Scott-Efurd will be hopeful to break 32 minutes for the first time over 10km. Chelangat too will be entering new territory. Her best time for 10km (33:17) on the road is nowhere near a reflection of what she is capable of over the popular distance, as her bests on the track (31:40.48 for 10 000m and 15:09.45 for 5000m) indicate she should easily be able to break 32 minutes on the road.
Two athletes who have done just that, Paskalia Chepkorir and Veronica Nyaruai have now been added to the star studded field. 28-year-old Chepkorir has to be one of the favourites come race day on 8 October. The Kenyan boasts a 30:57 for the 10km on the road – by far the fastest in the field. That time may have been run in Santos, Brazil in 2012, but Chepkorir's recent 32:08 run in Ottawa (27 May, 2017) shows she is once again coming close to those lofty heights of 2012.
Chepkorir finished 7th in the recent Copenhagen Half Marathon on 17 September, clocking a Season's Best of 68:23. However, Veronica Nyaruai has also shown just how dangerous she could be. Her best 10km on the road is 31:55, run in San Juan on 28 February, 2016. But it is the 67:58 Half Marathon run on 15 January in Houston, Texas this year that has caught the eye. At the time a World lead, it still ranks in the top 25 fastest times of 2017. In addition, Nyaruai has also clocked 32:11 in the 10km in New York in April this year.
"I have been told this is going to be a fast course and that weather conditions at this time of the year are near perfect," said Chepkorir. "I know Veronica (Nyaruai). She likes to run hard and is not scared to go out fast from the gun. So this race will be fast. I certainly believe this race will be run faster than 32 minutes."
Nyaruai echoed Chepkorir's sentiments. "I am close to breaking 32minutes again in the 10km. So I am looking forward to racing in Durban on 8 October at the FNB Durban 10K CITYSURFRUN. Women's road racing has improved so dramatically in the last two years, that if we want to remain close to the top in the World, we need to be running under 32 minutes, if not under 31. I will be doing my best to get close to, if not to beating my PB (31:55)".
Throw in the likes of Nazret Weldu of Eritrea who boasts a best of 15:33.28 over 5000m run at Carquefou in France on 23 July this year and Dorcas Tuitoek who is also a sub 33minute 10km runner, and you have all the ingredients to see the fastest ever 10km women's road race on South African soil.
EVENT INFORMATION: FNB Durban 10K CITYSURFRUN
Iconic landmarks to look out for on the FNB Durban 10K CITYSURFRUN route will include: the Moses Mabhida Stadium, City Hall and the Durban Railway Station to mention just a few.
Date: Sunday, 8 October 2017
Time: 08:00
Start Venue: Masabalala Yengwa Street, in front of Moses Mabhida Stadium
Finish Venue: Beachfront Precinct adjacent to Moses Mabhida Stadium
The FNB Durban 10K CITYSURFRUN is proudly hosted by KZN Athletics.