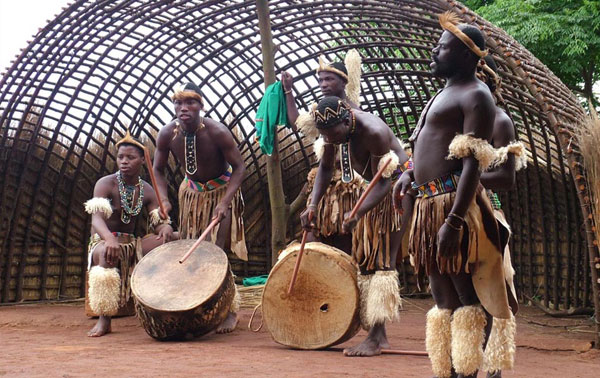 KwaZulu-Natal is forging ahead with plans to build a cultural precinct, which will serve as a living museum of the Zulu nation.
Arts and Culture Deputy Minister Joe Phaahla recently officiated the sod turning ceremony for Phase 1 of Enyokeni Cultural Precinct to commemorate the 30th anniversary of the Reed Dance, also known as 'uMkhosi woMhlanga'.
The precinct will give local and international visitors an opportunity to explore and learn about the rich Zulu culture. It also establishes a globally recognisable spiritual and cultural destination.
In September 2013, Arts and Culture Department officials met King Goodwill Zwelithini at Enyokeni Royal Palace to brief him on the developments of Ncome Phase 2 and Bhambatha Statue.
It was at this briefing that the King further emphasised the need for the development of the Enyokeni Cultural Village for the purposes of the Reed Dance and other ceremonies that take place there throughout the year.
The Royal Reed Dance and other ceremonies attract a lot of local, national and international visitors. The department has realised that there is a huge potential and economic spin-offs for cultural tourism if the developments were to be undertaken.
The project has two phases. Phase 1 focuses on infrastructure development, which must be delivered by September 2014 to ensure that the Reed Dance ceremony is of a standard that befits the 30-year anniversary. Phase 2 involves finalising the construction of the entire cultural village.
Enyokeni Cultural Precinct is one of the department's key Culture and Heritage Infrastructure Projects, which include Bhambatha Sculpture Project; JL Dube Project; Isandlwana Battlefields Project; Income Museum Project and many others.
These developments are in line with the department's Mzansi Golden Economy (MGE) Strategy, which aims to elevate, map-up and sharpen the economic development and job creation contribution that the arts, culture and heritage sector is making in the country. – SAnews.gov.za