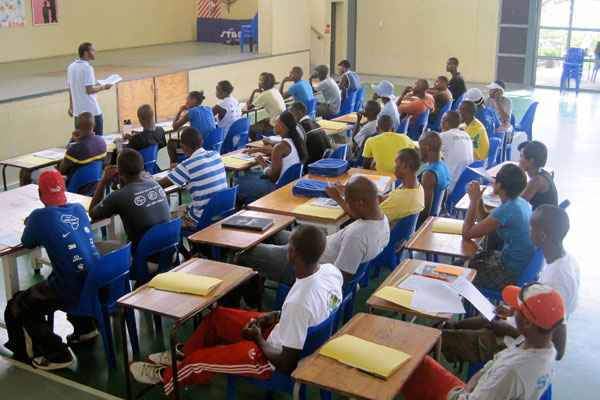 The KwaZulu-Natal government, which has spent over R1.5 billion on bursaries in the last five years, will continue to ensure that youth development programmes reach all youths in the province, says Premier Senzo Mchunu.
"The accumulative number of students that have benefited from the bursary programme over the past five years is more than 7000," the premier said on Thursday.
He was speaking following the first sitting of the provincial executive council, in Pietermaritzburg, where he also reflected on progress that has been made with regards to youth development.
"We are committed to ensuring that our programmes on skills and youth development are strengthened. There has been a strong focus on scarce skills such as engineering, science and technology, accounting, information technology, agriculture, health and social services.
"There were more than 1 954 students from poor families who benefitted from financial support provided by the provincial government at a cost of R54 million during 2013 academic year," he said.
The premier's comments come as South Africans are set to commemorate Youth Day on Monday.
A provincial Youth Day event will be hosted on Monday at the Sabuyazi Sports Field, in KwaMaphumulo Local Municipality, followed by the Youth Parliament on Wednesday.
"It is critical that the talent and potential of our youth is fully developed and harnessed, so that we can guarantee the continuous socio economic development of KwaZulu-Natal and South Africa as a whole. In doing so we will ensure that we deal decisively with the triple challenge of poverty, unemployment and inequality."
The number of graduates provincially is 7 653, with the overall number of progressing students provincially at 2 990. For the centralised departments, only 539 students are progressing in 2014.
"The budget to fund these students in 2014/2015 is R20 647 000. Of the progressing students, some belong to health and education. They receive financial support directly from the two departments," the Premier said.
Over the past four years there were more than 4 000 interns, who have worked for various provincial government departments, costing government more than R100 million.
The province has provided social work scholarships to more than 1 371 unemployed youth and experiential training for more than 75 unemployed graduates.
Through the Premier's Priority Projects (working with the Department of Education) students with disabilities have been recruited and given bursaries and trained. Some of these students with disabilities registered for degrees at the University of Zululand.
"Our learnership programme has already recruited more than 260 learners with disabilities and these have been distributed to Umkhanyakude, Inkandla, Umfolozi, Vulamehlo and Jozini municipalities.  The importance of youth acquiring experience in the various areas of their training cannot be over emphasised," said Premier Mchunu. – SAnews.gov.za