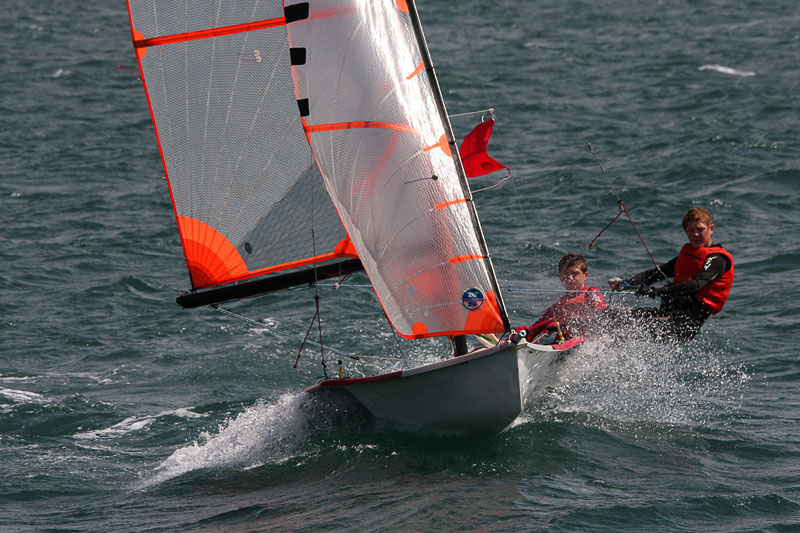 For two Durban school lads, their year has been made with the announcement of their invitation to the International Sailing Federation (ISAF) Youth World Championships being held in Langkawi, Malaysia at the end of December.
Teenagers, Benji Daniel (14) from Thomas More College and Chad Stevenson (15) from Umhlanga College found out this week that they were one of only a handful of sailors from Southern Africa to crack the nod to compete at the ISAF Youth World Championships.
Daniel explained, "It really is a great honour to be selected. Each country gets to send only one boat per class so in a way it is a bit like the Olympics. It will be our first time in Langkawi, so we are looking forward to it, and of course spending New Years in an exotic location isn't so bad!"
Daniel, having recently impressed on the open circuit in Wales will be sailing with his new crew member, Stevenson.  The 29er sailor, who represented Point Yacht Club, finished fourth in the silver fleet at the Zhik 29er World Championships Regatta in August, having competed with Euan Hurter, "It is different working with Chad, we are getting used to each other, our strengths and our weaknesses."
"We've both been members of Point Yacht Club and racing on different boats and shared the same ambition and determination to succeed so it seemed a natural partnership.  We first sailed together at a training camp coached by Andrew Tarboton, the SA 49er Rio 2016 Olympic hopeful; which went really well. So after a successful first few try-outs, Chad and I decided to team up and go for it." Daniel commented with a mischievous grin.
Continuing, they said, "We are extremely lucky to have Rob Tarboton, trainer and father of Andrew, as part of our team; he has been coaching and helping us with our pacing! We also now have Alec Lanham-Love, a former SA Olympic 49er sailor, also training us and putting us through some very tough paces to go for gold. We are enjoying having them in our corner bring a wealth of experience and expertise."
"Even though I was one of the youngest helmsmen in Wales, most of the competitors were still juniors so it will be fab to take them on again in Malaysia. I'm really looking forward to sailing at Langkawi, I am told besides being beautiful, it really has some awesome conditions. I am also looking forward to seeing the legendary Black Sand Beach."  Daniel concluded.
Stevenson, who got a 4th in Weymouth UK, last competed internationally at the RS Aero Euro Lift Off and Eurocup in Aquavitesse, Holland in July where he came seventh. Considered as an exciting MTB cyclist, runner, KZN duathlonist and of course sailor, he has become a force to be recognised on the warm waters of Durban.
The formidable team will be competing in the Youth Nationals that will be taking place just before Christmas. "We have had loads of time on the water, and we competed down at Wriggles Wade Dam in the Eastern Cape where we competed in the Youth Nationals and ironed out all our chinks in our armour ahead of departing for Langkawi next week!"
Bringing in the New Year in Malaysia, Benji Daniel and Chad Stevenson will be flying the Durban flag high as they compete at the International Sailing Federations Youth World Championships from 27 December to 3 January.
For more info visit www.pyc.co.za or http://www.isafyouthworlds.com/home.php