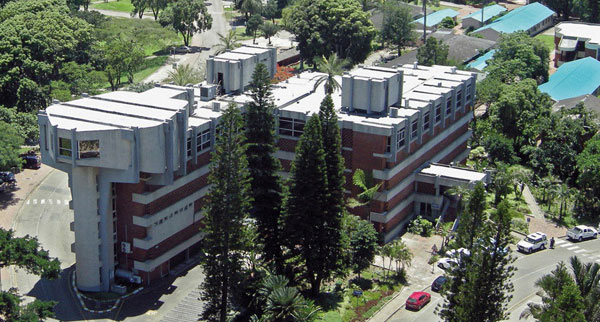 Pretoria – The Department of Science and Technology, in partnership with BMW South Africa, has donated a BMW 3 series educational display vehicle to the University of Zululand's Science Centre in Richards Bay.
Science and Technology Deputy Minister Michael Masutha handed over the third educational display car on Wednesday.
Masutha described science centres as places that emphasise hands-on informal learning of science and technology through interactive exhibits that encourage visitors to experiment and explore science.
The deputy minister told attending learners that the vehicle boasted various technologies, which were all inspired by science, research and innovation.
He said the vehicle should inspire learners with hope and energy to excel in their studies, to become innovators of note in future.
BMW South Africa has so far donated these educational display cars to three science centres in the country aligned to and supported by the department. These are the Cape Town Science Centre (Western Cape) and Vuwani Science Centre in Limpopo.
The Zululand University is the third to receive this educational car. The Mafikeng Science Centre in the North West and the Osizweni Discovery Centre in Mpumalanga are next in line.
The BMW 3 Series educational display cars were built in the pre-production stage of the new BMW 3 Series, at Plant Rosslyn, Pretoria, in early 2012.
As pre-production vehicles, they are not allowed to be registered and would have been scrapped. However, BMW have put these assets to better use.
MBW SA Corporate Affairs manager, Esther Langa said: "In addition to identifying homes for these educational cars, BMW South Africa as a highly innovative company, has played a meaningful role in the development of maths and science competency in under-privileged schools for the past 20 years.
"Through our Maths, Science and Technology Excellence (MST) Project, we have been able to deploy mobile laboratories, known as BMW Centres of Excellence, to 42 participating schools that serve historically disadvantaged communities.
"As a result, more than 40 000 learners and 148 teachers are direct beneficiaries of this Project, which delivers maths and science pass rates around 20% higher than the national average."
She said the donation of educational cars was a natural extension to their commitment in terms of reducing the knowledge gap in the critical areas of maths, science and technology.
Director of the Centre, Derek Fish, said the BMW 3 series would join with an already existing BMW display that had proven to a prominent and highly interactive exhibit over the years and this new addition would be highly welcomed by the learners that visit the centre.
"This is something that is highly relatable to the rural students that visit our centre, more so than a plane or space rocket may be."
The Zululand Science Centre is one of the oldest and biggest science centres in the country.  It was established in 1982 at University of Zululand's Physics Department where it was initially housed in an old laboratory on the top floor of the Zoology Building.
Through funding from both the DST and local industries, the facility now boasts 2 600 square metres, with a dedicated exhibit area of 1 600 square metres, a state of the art auditorium, a smaller theatre, a lab and two classrooms. – SAnews.gov.za