Just north of the Magaliesberg range which thrusts into Pretoria is the Wonderboom Nature Reserve, so called because of the huge 1000-year-old Ficus (wild fig) tree growing there.
When in the late 19th Century the authorities of the then Zuid Afrikaansche Republiek (ZAR) became concerned about British intentions in South Africa four forts were built to protect the city. Two of the forts protected the southern approaches and two the northern approaches.
One of the northern forts was built on the top of the Wonderboom Koppie and is now surrounded by Wonderboom Nature Reserve. It is unfortunately in a state of some disrepair, unlike the two south facing forts, Klapperkop and Schanskop, which have been beautifully restored.
The climb up to the fort is not too gentle, but is well worth the effort. It affords wonderful views over Pretoria, especially to the north.
On the way up one is likely to come across many interesting little creatures and birds.
The morning I went up I was wearing very unsuitable shoes, but still made it, and I was glad to have persevered. The fort itself is a very interesting sight.
Like the other forts of Pretoria this one never fired a shot in anger. By the time the British forces rolled into Pretoria in June 1900 the forts were all practically deserted. British troops were subsequently deployed to man them until the end of the Anglo Boer War in May 1902.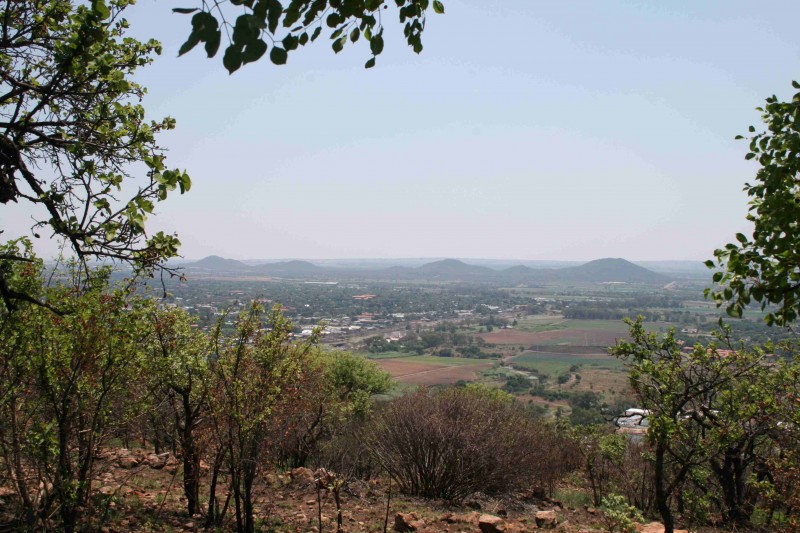 © Text and photos copyright Tony McGregor 2011