After the dreadful sufferings of the people of Southern Africa in the Anglo-Boer War of 1899 to 1902 there was widespread support for the unification of the four British colonies which had been involved in the conflict – the Cape Colony, Natal, the Orange River Colony (formerly the Orange Free State Republic) and the Transvaal Colony (formerly the Zuid Afrikaansche Republiek).
Movement towards unification was speeded up by the calling, mostly at Jan Smuts's insistence, of the National Convention which sat from 1908 to 1910.
When it became clear that Unification was almost certain, the search for a suitable capital and an appropriate building to symbolize the unified nation, Pretoria was settled on as the administrative capital while Cape Town was given the legsilature of the new country.
An architect who had made quite a name for himself in South Africa, Herbert (later Sir Herbert) Baker, was given the commission to design the building and a site on Pretoria's Meintjies Kop was decided on.
Baker, who would later go on to collaborate with Edwin Lutyens in designing the capital of India in New Delhi, was an almost exact contemporary of Frank Lloyd Wright, and, as Desirée Seymour-Picton wrote in her excellent book Historical Buildings in South Africa (Struikhof, 1989): "Wright was the innovator, Baker the apotheosis of an era, a dying era.
Baker designed a building which, in its breadth and classical lines, would symbolise the reconciliation and inclusiveness (at least of the two white language groups, English and Afrikaans) that was the hope of the unifiers.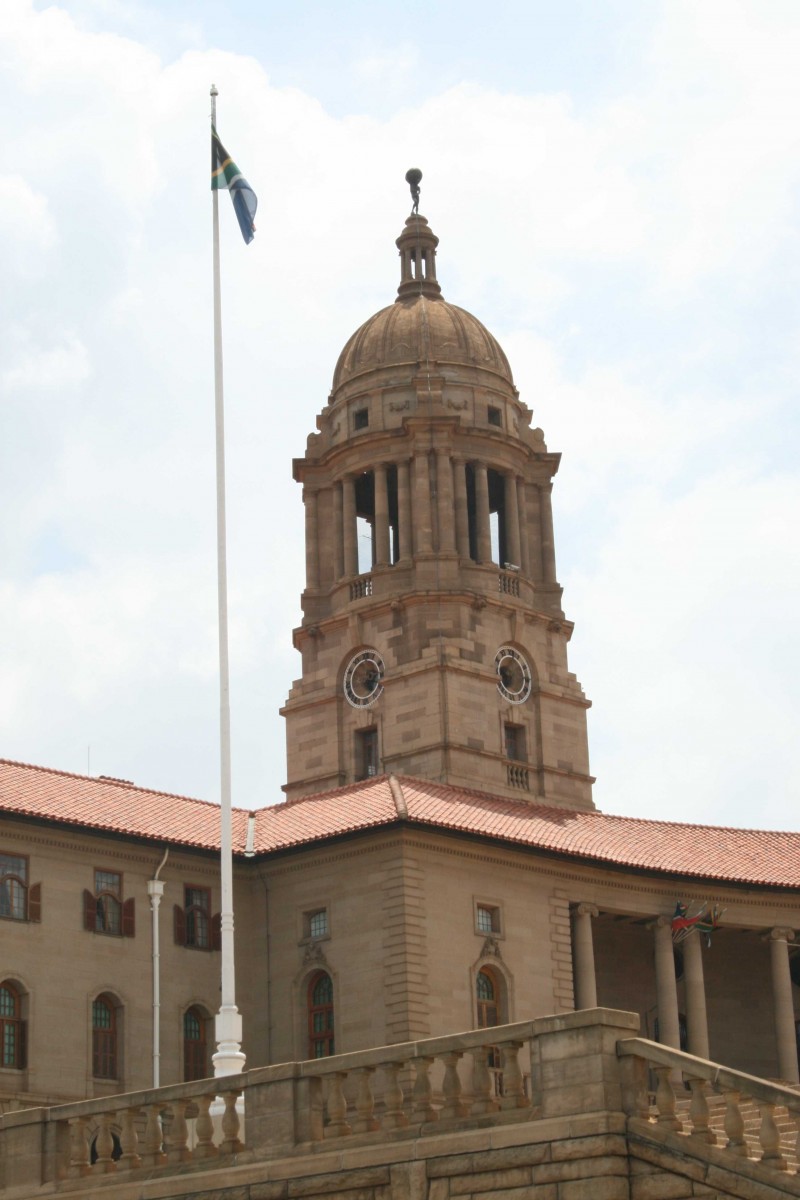 The Union Buildings occupy the lovely position on Meintjies Kop with grace and grandeur. The two domed towers on the two wings of the sweeping building represent the two language groups, while the curved colonade represents the unifying constitution which guaranteed a place for each language in the new country.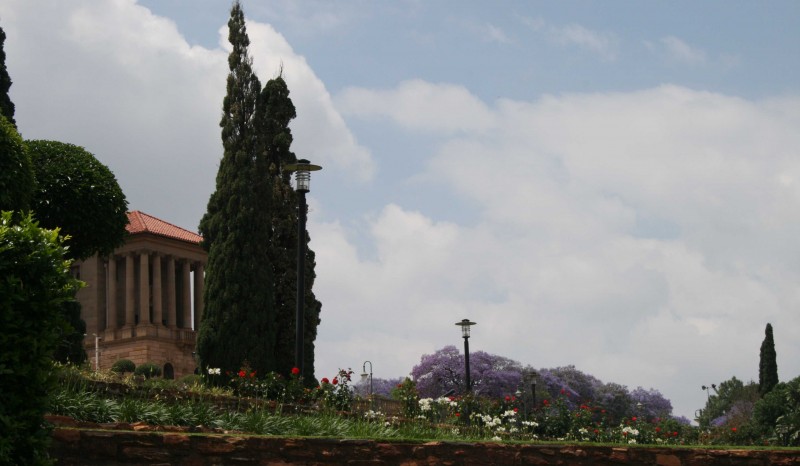 The building process took three years and was completed by 1265 workers at a cost of £1,310,640. Because of the design each stone had to be individually dressed. Mostly local materials were used and the roofing tiles were manufactured in Vereeniging.
It was also highly significant and symbolic that when, after the 1994 elections which brought full dcemocracy to South Africa, the first president of the new South Africa, Nelson Rolihlahla Mandela, was inaugurated against the backdrop of that graceful colonade.
© Text and photos copyright Tony McGregor 2011