Revenue set to grow for the third year running
If revenue from casino gaming is anything to grasp the state of the economy from, then South Africa is on the up.
For a third straight year, revenue from gambling is set to grow. A record high of 1,934 million U.S. dollars will be spent in 2015.
That's according to research conducted by Statista depicting the revenue generated in the South African casino market from 2006 to 2010 and the projected market size from 2011 to 2015.
Earlier this month industry leaders from around the globe converged to Johannesburg to discuss strategy, compare ideas and debate the future of online gambling and its impact for the South African market.
The worldwide online gambling sector generated revenue of almost $30 billion in 2010, having recorded a yearly growth of almost 14% for the four preceding years, according to research from MarketLine.
Like everywhere else, online gambling means big business and seemingly endless opportunity for South Africa.
The South African casino industry continues to thrive. More and more people are choosing to play online with all the traditional favourite games available.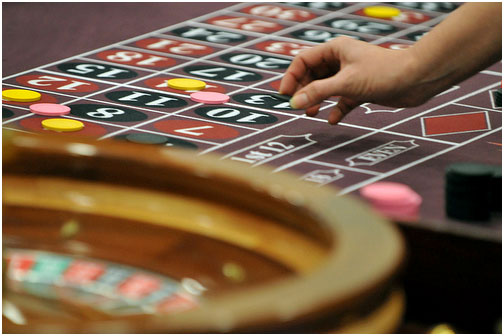 by University of the Fraser Valley
Standards for South African online casinos
In an ultra competitive industry nothing is left to chance in the pursuit of new customers.
All the traditional favourites are now available online, making it easier than ever before to switch between slots, table games, blackjack and roulette.
In order to make informed decisions, GamblingAfrica.com features online casinos with the professional standard expected from the very best worldwide. Players from countries such as
South Africa have localised options for language such as Afrikaans and currency such as Rands.
Customers get to choose between online casinos which have been hand-picked for their excellent levels of security, service and confidence.
The website enables customers to choose between a wide array of bonuses – no deposit, one hour free play, high roller, etc. With online gambling news and in-depth articles available at the touch of a button, players can also be informed of the latest releases and developments in their region.
Playing traditional casino games online can be much less daunting that attempting to find your niche in a jungle of lights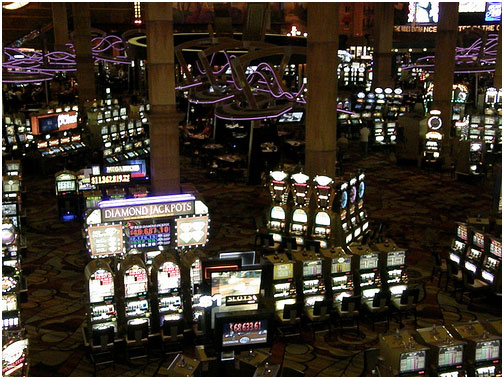 by Dan4th 
500 million dollar growth in ten years
Statista's report shows $500m growth in revenue in the South African casino market since 2006.
With future predictions expecting the industry to continue on an upward curve, it looks as though there is some way to go before a ceiling is reached.
South Africa's online casino providers are tasked with ensuring a compelling, energising experience that the target consumers will value above the expanding array of other entertainment choices available to them.
Opposition to online gambling has eroded as technological advancements in key areas make for fair and honest gambling, constant monitoring and secure financial transactions.
With legislative procedures highlighted at the BiG Africa summit recently, this industry is set for further sustained growth.