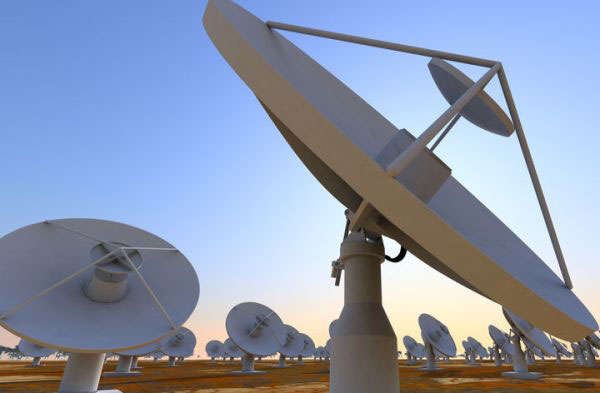 Director of the Square Kilometre Array (SKA) South Africa Project, Dr Bernie Fanaroff, will retire from the SKA Project Office at the end of 2015.
Announcing the retirement of Dr Fanaroff on Monday, Science and Technology Minister Naledi  Pandor explained that  Dr Fanaroff  will be remain as director until then and as strategic advisor for the SKA South Africa Project from 1 January 2016 to December 2017.
This will allow Dr Fanaroff to provide ongoing strategic guidance to the SKA Project.
She said that Dr Fanaroff made an immense contribution to the SKA Project since South Africa and its African partner countries began developing their bid to host the SKA in 2003.
"Dr Fanaroff has received numerous accolades for his diligent work and exceptional leadership in driving the project, including honorary doctorates from several South African universities, and the Order of Mapungubwe (Silver) in 2013," Minister Pandor highlighted.
Successes under his leadership include the completion of the Karoo Array Telescope (KAT-7), winning the bid for Africa to co-host the SKA with Australia, infrastructure development and the construction of the MeerKAT, which is currently underway.
Dr Fanaroff was a deputy director-general in the Presidency and head of the office for the Reconstruction and Development Programme from 1994 to 1996, during the administration led by President Nelson Mandela.
Minister Pandor also announced the appointment of Dr Rob Adam as Director Designate for the SKA South Africa Project from 1 April to 31 December 2015, and after that as Director for a period of five years.
Dr Adam is currently Group Executive: Nuclear at the Aveng Group. Prior to that, he served as CEO of the South African Nuclear Energy Corporation (Necsa) from 2006 to 2012, and as Director-General of Science and Technology from 1999 to 2006.
Congratulating him on the appointment, Minister Pandor noted that Dr Adam is not new to the SKA South Africa Project.
"He spearheaded it in its early days when he was at the Department of Science and Technology and is currently the Chair of the South African SKA Steering Committee. The Steering Committee provides strategic advice and leadership to the SKA SA Project and there will therefore be a seamless transition under his leadership.
"I have full confidence in Dr Adam and believe that he will ensure the success of the SKA Project in Africa and the recognition of the MeerKAT telescope and the African "Very Long Baseline Interferometry Network as key science, technology and innovation projects for the continent," said Minister Pandor. – SAnews.gov.za