The future of mobile gambling in South Africa were among the hot topics at the BiG Africa summit held in Johannesburg in October
'A Vast Array of Opportunities' for South Africa
At the beginning of October, industry leaders from around the globe converged to the BiG Africa Summit to discuss strategy, compare ideas and debate the future of one the world's fastest growing industries.
Keynote speaker Professor Linda de Vries, who teaches at the School of Business and Finance of the University of the Western Cape, is also chairperson of the National Gambling Board. She told organisers: "Legislation and regulatory aspects of online gaming suggest many challenges, but also a vast array of opportunities" for South Africa.
The impact of technology on the gaming industry was also a key theme of the summit, with particular focus on the potential around mobile apps for gaming.
The BiG Africa Summit focused on getting players from traditional social casinos into online gaming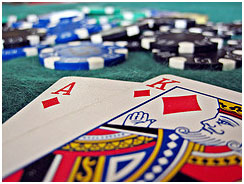 A Booming Online Industry
Online casinos in South Africa are a huge business, with large numbers flocking daily to play well known casino games such as slots and blackjack on PC, mobile and tablet devices.
Every effort is made to generate new business with clever marketing and offers to increase the existing customer base. For example, Black Diamond Casino offers significant sign-up bonuses to new customers and gives players the chance to try games for free before committing.
The site has a huge variety of games based on instantly recognisable themes from the likes of Gladiator or the Incredible Hulk.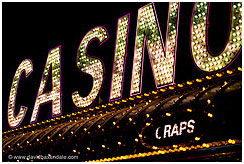 The bright, dazzling lights of traditional casinos are giving way to the online revolution for many players
Opportunities for Traditional Casinos
Online gaming is rapidly becoming a multi-billion dollar industry, and the organization of the BiG Africa Summit shows that the leaders in the SA market are keen to come together to find new opportunities and accelerate growth.
Legislation is of course paramount for any company thinking of a move into the online industry and to that end Geordin Hill-Lewis, Shadow Minister of Trade and Industry, gave the summit a government outlook on South African online gambling legislation and their action plan for regulation.
Speakers at the conference explained that mobile technology is the single biggest factor in the growth of online gaming. The challenge for online casinos is to latch onto this potential and make their casual players aware that they can instantly access their games both at home and on the move.