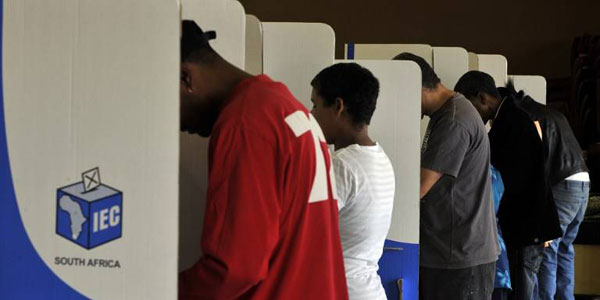 As the sun rises this chilly Wednesday morning, many South Africans are already out and about, heading to the polls, to exercise their democratic right to elect the country's fifth government.
Many of the 25.39 million registered voters are braving the morning chill to get to voting stations early and avoid the expected long queues, while others may take advantage of the public holiday and lie in and vote for their chosen party later today.
President Jacob Zuma had declared Wednesday, 7 May, as a national holiday to allow citizens time to vote.
The country's 22 263 voting stations are scheduled to open on time at 7am and will remain open until 9pm, with international observer missions and IEC officials keeping a close eye on the movement of people.
The Independent Electoral Commission (IEC) says it has printed and distributed 62 892 200 ballot papers. The national ballot paper is the longest yet for an election in South Africa containing 29 contesting parties. This is three more than those that contested the 2009 General Elections, according to the IEC.
Other materials that have been distributed include over 220 000 ballot boxes; 412 000 staff ID stickers; 83 000 banners; over 100 000 voting station demarcation tapes and almost 60 stationary packs.
Today's election holds a special significance for South Africans, as the year marks the celebration of 20 Years of Freedom since the first democratic elections on 27 April 1994. The elections will also be the first in which the so-called 'Born Frees' – people born after 1994 in a democratic South Africa – will be casting their votes.
The South African system of proportional representation sees voters choosing parties rather than candidates, with the party winning a controlling number of seats in the legislature selecting the president.
Registered voters going to their respective stations will need to remember to bring along their Identity Documents to enable them to vote.
Meanwhile, the country's law enforcement agencies have intensified their deployments to ensure that elections take place peacefully and safely.
Hundreds of police officers have been deployed to every voting station and to a number of hot spots across the country where violent protests have erupted largely because of dissatisfaction with service delivery. Soldiers are also on standby for any violent outbreaks.
The IEC head Pansy Tlakula has over the past days expressed her confidence that her team will deliver another credible, free, fair and professionally run election.
The counting will begin at midnight with final results expected within a week.
The Department of Home Affairs will open all its offices across the country to assist citizens with documentation that will help them to vote. They will open their offices from 7:30am to 7:30pm.
Home Affairs will issue documents such as temporary identity certificates and letters of confirmation of identity, and give people a chance to collect their green bar coded IDs and smart ID cards. –SAnews.gov.za