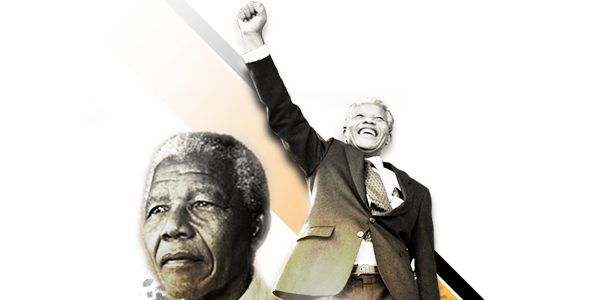 Johannesburg – The newly refurbished Nelson Mandela Centre of Memory will soon be officially opened for South Africans and the globally community to view and enjoy the legacy of the formidable life and times of former President Nelson Mandela.
Speaking to SAnews during an event to showcase the refurbished centre, Sello Hatang, who will take over the reins as the centre's CEO on June 1, said: "We've got a centre that is beginning to reimagine itself as a public resource, where people will be able to come and view, enjoy the life and times of Nelson Mandela.
"We hope that in August or September when we [officially] open, a lot of south Africans, people from other countries in Africa, including the global community, will be able to come and enjoy what we have here.
"We want to serve as a centre that will galvanise people to do Mandela Day activities daily, organise people around dialogue and share Madiba's legacy."
According to Hatang, the facility represents the final transition into a physical home for Madiba's legacy, adding that Madiba does not belong to any one institution; but he is a global resource to be shared.
Deputy President Kgalema Motlanthe said the refurbishing of the centre also marked the 50th anniversary of Madiba's arrival on Robben Island.
It was on 27 May 1963 when Mandela arrived on Robben Island as a prisoner for the first time, just over six months since he was sentenced to five years in prison for leaving the country without a passport and inciting workers to strike.
Motlanthe said Madiba was an iconic figure not only for the country, but for the international community as well.
"When some of us arrived on the Island, he had softened all the hardships in prison life and we could always rely on the Rivonia Trialist's guidance.
"On a serious note … only one word has to be said – thanks for this centre, [where] scholars and researchers will make use of it to continue asking pertinent questions so that we can all strive to find the correct answers to those questions," Motlanthe said.
The Deputy President also emphasised the importance of archives in measuring progress towards a goal.
"Distance in a temporal sense is managed by the future as projected by those who came before us. We need to go back in time and mine the important resolutions and dreams from the archives to measure how far we've come," he said.
Acting chairperson of the Centre of Memory and chairperson of the Mandela Rhodes Foundation, Professor Njabulo Ndebele, said the three key objectives of the centre were to deliver to the world an integrated information resource on the life and times of Nelson Mandela; to convene dialogues on critical social issues of the day, and to share Madiba's legacy through campaigns such as Mandela Day.
The centre's outgoing CEO, Achmat Dangor, said he had learned two important lessons from Mandela, that when you are fundraising, "don't leave without the cheque". And secondly, "when you bring people together who agree with one another, that's a chat; but when they disagree and want to talk about it, that's dialogue".
Archival handing over
A priceless film archive of South Africa's Constitutional Assembly, received by the National Archives, was handed over to Arts and Culture Deputy Director-General, Vusi Ndima.
The digitised and archived coverage was donated by Curious Pictures and recorded in 1996 during the Assembly's deliberations about a new Constitution for South Africa.
Struggle hero Sophie De Bruyn also received an award discovered during an audit of Mandela's awards.
Her late husband, Henry Benny De Bruyn, the recipient of the award, was based in Rome and the Vatican as the African National Congress's Chief Representative during the apartheid years.
"We feel grateful as a family to have been honoured in this way," said De Bruyn, who is also a Member of Parliament, after receiving the award.
Exploring the centre
Guests were invited to browse the centre's reading room and spend a moment in Madiba's post-presidential office, which has been transformed into a public and dialogue facility. The office has been preserved exactly as he left it in 2010.
The upper level of the centre has been transformed into an interactive space for visitors, with a permanent exhibition called The Life & Times of Nelson Mandela.
It will also feature a reading room for research and reference work, as well as facilities to host discussions.
On the lower level, a high-tech archival storage facility has been created for the centre's archival collections, including Madiba's personal papers.
Hatang said entry to the refurbished centre will be free and by appointment only, as the facility cannot cater to a large number of visitors at once. – SAnews.gov.za