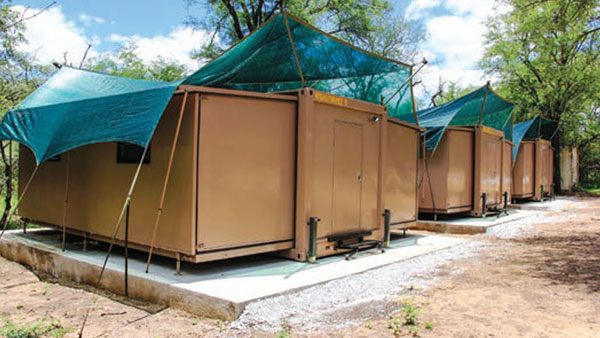 A South African company has been successful in attracting investment at the recently held Feira Internacional de Angola (FILDA) trade fair, said the Department of Trade and Industry (dti).
Weatherhaven Africa, a South African business that participated in the week-long trade fair that ended on Sunday, was excited to share that they have received orders amounting to more than R150 million.
Weatherhaven is one of the 24 South African companies that showcased their products and services at the fair.
Director of Central and West Africa at Weatherhaven, Serge Tonkeu, said the trade fair showed that opportunities were abundant across the Angolan economy.
The company received an order from the Angolan army to manufacture camp tents to house 1 500 army personnel, which amounts to R150 million.
Another order is from the Angolan prison services, for four kitchen containers amounting to R2.5 million and manufacturing of 6000 special raincoats for prison warders to an amount of R1 million.
"I am confident that we will be able to deliver on these huge orders, and we are fully taking advantage of the numerous investment opportunities that the Angolan industry has presented to us," said Tonkeu.
Tonkeu, who remained in Angola following the trade fair, said that the company is also due to hold meetings with a mining company, an oil and gas company and Angolan Military Services, who all require camps tents for personnel based in remote areas.
Tonkeu added that these orders would in turn secure temporary employment for South Africans back home.
"As the orders come in, it means that our company will have to employ people to ensure speedy manufacturing and delivery to our clients, and that will be our small contribution towards alleviating unemployment," added Tonkeu.
The South African companies who exhibited their wares at FILDA did so with the help of the dti. – SAnews.gov.za