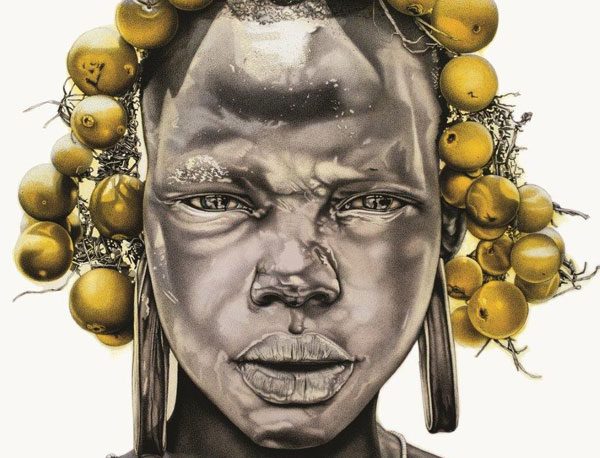 With a career spanning almost four decades divided between South Africa and Europe, Robert Slingsby is a seasoned veteran of the arts with a loyal following and collector base.
He studied at the Vrije Akademie in Den Haag, Netherlands but it is arguably his longstanding research into the landscape and people of Southern Africa, and specifically the intersection between the environment and marginalized communities inhabiting the region that has most influenced him as he continues to document the fragility of life in this Anthropocene era.
Crossing the Line Exhibition at Barnard Gallery
Robert Slingsby  Crossing the Line
6 February – 13 March, 2014
Opening reception 6 February at 18:00
In Crossing the Line, the artist's third solo exhibition with Barnard Gallery, Slingsby presents large scale drawings produced over the past eighteen months. These portraits reflect his increasing engagement with the local communities of remote areas of Ethiopia to which Slingsby has made repeated sojourns and are essentially an interpretation of the threat of extinction to ancient traditions.
Slingsby has held numerous solo exhibitions in both South Africa and Europe and has been included in significant shows at several venues including the South African National Gallery, Pretoria Art Museum, William Humphries Art Museum, South African Cultural History Museum and the Edinburgh Festival in Scotland. His work is represented in various public and corporate collections including the Witswatersrand University, William Humphries Museum, South African Reserve Bank, Rand Merchant Bank, ABSA Bank, Investec Bank, Deutsche Bank and Bunders Bank, Germany.