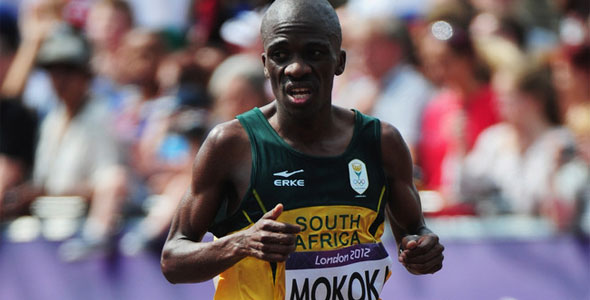 WPARR would like to appeal to clubs and members to support the ASA Half Marathon Championship that takes place this coming Sunday 26th August.
This is the first inter-provincial road running championship WP has hosted for several years.
Championship races are typically lonely runs for the athletes and we would like show that WP appreciates seeing the best runners in the country battle it out !
Stephen Mokoka will be defending his title while other top names will include the 2010 winner Lucky Mohale, SA 10km Champion Elroy Gelant, Coolboy Ngamole, Boy Soke, Gladwin Mzazi, Kgosi Tsosane, Lusapho April and the SA Marathon record holder Gert Thys.
Perhaps plan your Sunday run in Constantia !?
The race starts at 07h00 and is restricted to provincial runners or individuals entered through their province. (Entries are now closed). There will be about 300 athletes from all over the country.
The start and finish venue is the Academy for Mathematics and Science in Constantia (previously called the Constantia School for Boys), the same venue as used for the Lion of Africa Half Marathon, in Firgrove Road.
The route is a two-lapper. A map of the first lap is attached.
Start in Firgrove facing the mountain then right into Spaanschemat. Turn right into Willow then into Strawberry Lane. Re-join Spaanschemat at Peddlars then go up the hill to turn right into Ladies Mile.
All the way down Ladies Mile, past the roundabout, eventually turn right into Children's Way. Right into Dreyersdal and back up the hill to Firgrove where they turn left and return to the start/finish at 10km.
The second lap is generally the same except turns earlier off Ladies Mile into Dreyersdal.
Jacobs Kronung will have their promotions van at the Start where you can get a complementary cup of coffee to keep you warm.
Thank you to all the clubs that are assisting at the event.
Best of luck to the WPA team.
We look forward to seeing you there.
WPA Road Running Commission
Support for ASA 21km championships is a post from: Time-to-Run Cape Town