Promenade Lifetime
A Lifetime on the Promenade
We are proud to introduce the work of Leila Emdon which is part of her thesis work for her degree in Historical Studies.
A historical investigation into the Sea Point beachfront as a public open space throughout the 20th century with special reference to memories of growing up along the Sea Point Promenade by Leila Emdon.
Introduction
The Sea Point promenade is a very special place, not only to people who live in Sea Point but also to the people of Cape Town. It is a public space where people can walk and enjoy the majestic view of the ocean and magnificent sunsets. It is a relatively safe and clean environment.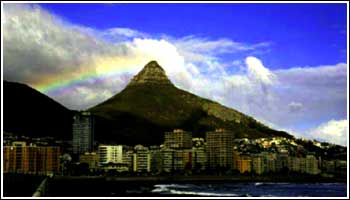 Photo: Jeremy Jowell ©
Since South Africa became a democracy in 1994, it has attracted a large variety of people from different cultures and religions. The promenade therefore is a cultural marker of how Cape Town and South Africa at large is a diverse and increasingly integrating society. Those who have grown up in Sea Point, Mouille Point, Green Point or Three Anchor Bay will agree that childhood memories are rich and wonderful as they are filled with images of learning to cycle on the promenade, playing in rock pools along its jagged shoreline and going for rides in the Mouille Point Blue Train.
When looking at the history of Sea Point it is arguable that the character and essence that Sea Point once possessed, over time, has been eroded by the over-commercialisation and development of the area.
Sea Point has also lost many of its qualities of a 'family' suburb due to the rapid increase of crime in the 1990's as well as mass immigration of families out of the area.
The promenade has remained relatively the same in the last few decades. It has always been a public space, which keeps it timeless, but this may not always be the case.