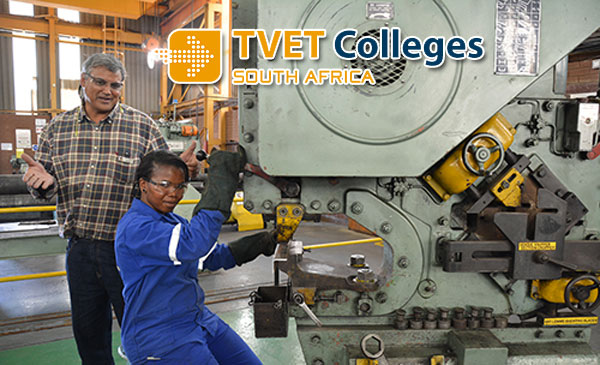 Create opportunities – Deputy President Cyril Ramaphosa has called on companies across all sectors of the economy to adopt a Technical and Vocational Education and Training (TVET) college to help with skills development and job creation.
The Deputy President said this when he appeared before the National Assembly to field questions for oral reply from Members of Parliament (MPs) on Wednesday.
"We expect that companies that adopt these TVET colleges in areas near their own operations will provide students with great opportunities to learn on the job.
"They will also help to develop teaching learning material and build the institutional management capacity of these TVET colleges.
"These colleges will then have a greater chance of producing graduates that have the relevant skills that the labour market will be able to absorb," he said.
The Deputy President had been asked what measures government has taken to ensure that partnerships between TVET colleges and the industry materialise, in-line with the National Development Plan, to improve the quality of training and ensure the absorption of graduates into the job market.
Deputy President Ramaphosa said a project has been launched through the Education, Training and Development Practices SETA to place lecturers in industry as the Department of Higher Education and Training had positioned itself to improve performance management and professional development of TVET lecturers.
He said the project was initiated in five TVET colleges and is expanding on an annual basis.
"The Department of Higher Education and Training has been running a campaign to encourage the recruitment by industry of TVET college graduates.
"Students are assisted to obtain internships through Work Integrated Learning, which is done in collaboration with a number of SETAs.
"To align the work of TVET colleges with the needs of industry more directly – and to ensure that industry expertise and resources are being used in colleges – the Human Resource Development Council is piloting a TVET adoption programme," he said.
The Deputy President said that government has prioritised the expansion and development of TVET colleges as a corner stone of the national effort to meet the country's human resource needs.
He said it was of utmost importance to provide citizens with skills that are relevant and meaningful to the country.
He also said enabling young people to find jobs as well as expanding their employment opportunities remained a priority.
"There is a strong link between the quality of teaching in TVET colleges and the development of skills suitable for the demands of the job market.
"Many of our universities as we speak are developing qualifications for TVET lecturers to enable them to increase their capability to lecture.
"It is essential therefore that we work together, government, business and other stakeholders to improve the scale, the quality of the relevance of our TVET college system.
"It is our TVET college system that is growing by leaps and bounds and now we targeting to have more than 750 000 young people in these TVET colleges by the end of this financial year," he said. – SAnews.gov.za