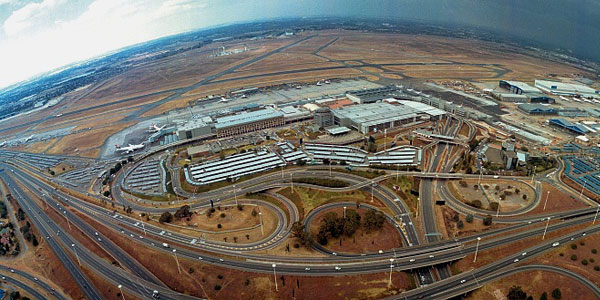 Pretoria – The Mahikeng Airport City Project, which has been approved by the North West Executive Council (Exco), is expected to pave the way for job creation and the growth of the economy.
The Mafikeng International Airport (MIA) will now be repositioned as an Airport City, while the erstwhile Mahikeng Industrial Development Zone (MIDZ) will be designated as a special economic zone, North West provincial government spokesperson, Lesiba Kgwele, said on Thursday.
The MIDZ land use plan and Mafikeng town plan will also be reviewed.
Last week, the province said it was conducting a feasibility study for the development of a freight hub at the airport.
The study will form part of a wider freight transport strategy, including a passenger and freight rail plan that is currently in the process of being drawn up.
The airport is currently undergoing a multimillion rand infrastructure upgrade to bring it into strict compliance with the regulations of the South African Civil Aviation Authority and the International Aviation Organisation.
The establishment of the Executive Council Project Steering Committee — constituted by the Executive Council, Mahikeng and Ngaka Modiri Molema district mayors and representatives of Barolong Boo Ratshidi Tribal Council — was also approved by Exco.
Projects to be implemented to boost the local economy and job creation include concrete tile and roof sheet manufacturing, fuel farm, solar manufacturing, maize processing and business process outsourcing services.
Additionally, the process towards development of the freight hub at the airport has already started with the development of an Air, Road and Rail Transport Strategy and upgrading of the airport.
Meanwhile, Exco will in the near future convene a workshop with key industry and government stakeholders on the repositioning of Mahikeng towards an airport city. – SAnews.gov.za