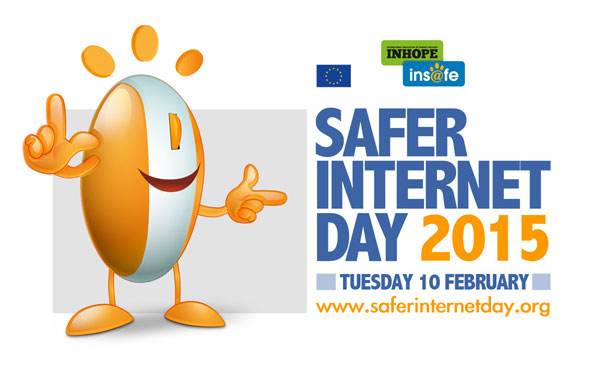 Learners from 10 schools in Gauteng will join hundreds of organisations to celebrate Safer Internet Day (SID) on 10 February.
The day will coincide with the launch of the Film and Publication Board's Back-2-School campaign.
Learners and Safer Internet Day
The campaign will be in partnership with the Gauteng Department of Education, Department of Communications, Department of Telecommunications and Postal Services, Digital You, Childline SA, Google, Media Monitoring Africa, SaveTNet and UNISA Youth Research Unit.
The launch will be held at the Ster Kinekor Head Offices in Sandton.
The Back-2-School campaign, which will run until 28 February 2015, will be themed "Let's create a better internet together".
SID, which is a global annual event organized by In Safe, will be held under the same theme in over 100 countries.
SID has been celebrated since 2004 and falls on the second day of the second week of the second month of the year. It seeks to promote safer and more responsible use of online technologies and mobile phones, especially amongst children and youth.
The launch, which will see 100 learners and 10 educators from 10 schools learn about cyber safety, aims to ensure that learners and educators are informed about their choices and the dangers and risks when engaging in online activity.
The day's activities will see the partners present workshops in five forms including film, social media, mobile, mass media and community.
South African learners will conduct a Google Hangout with learners in Kenya, Senegal and Nigeria as well as movie screening where they will get to classify a movie.
"As an organisation, the Film and Publication Board (FBP) seeks to protect children from exposure to harmful materials. To achieve this, we raise awareness of the regulatory framework, through programmes and outreach activities such as our Back-2-School campaign.
"In so doing, we ensure that learners, educators, care givers, parents and ultimately South Africans are sensitized to the risks of the cyber world and that they are informed about responsible digital engagement," said FPB CEO Themba Wakashe.
Phase two of the Back-2-School campaign will be rolled out in KwaZulu-Natal and will run from 18 – 20 February.
The three-day outreach programme, in partnership with the KwaZulu-Natal Department of Education, will target 1 250 learners and 300 educators and run.
It will leverage the department's Social Ills campaign, whose slogan – Be Part of the Change You Want to See – encourages people to be part of the fight against drugs and substance abuse, domestic violence, alcohol and teenage pregnancy.
Phase three of the project will take place from 25 – 28 February 2015 in the Eastern Cape.
Google South Africa's Public Policy and Government Relations Manager, Fortune Mgwili-Sibanda, said they are excited about Safer Internet Day and hope to use 'hangouts' as a way to show learners how technology can be used in a positive light.
SaveTNet's Rianette Leibowitz said the youth need to realise that their value is not determined by social media platforms.
"We have the power to create positive content, while influencing society and the organisations that create these remarkable platforms we use," she said.
The FPB will conduct cyber safety awareness and education campaigns throughout the year, to fulfil its mandate to ensure that children are protected from viewing potentially harmful, disturbing or inappropriate material. – SAnews.gov.za