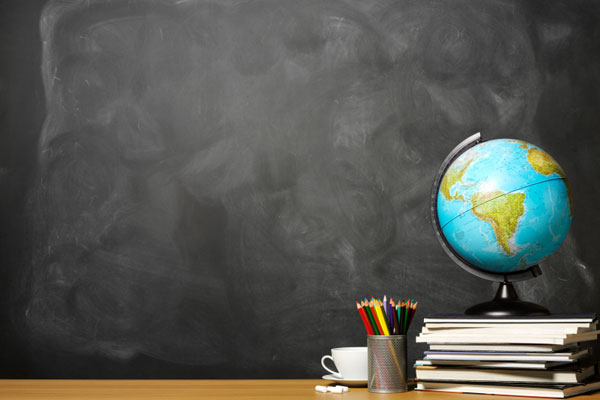 A group of learners from Sol Plaatje Primary School in Mafikeng will get a once-in-a-lifetime opportunity to talk directly to an astronaut on the International Space Station (ISS) in May.
Learners from School
The learners from the school, with their winning team of the 2014 National AstroQuiz, will be able to ask Captain Samantha Cristoforetti questions about life in space, science experiments conducted on the ISS and astronomy in general.
This direct contact with "Futura" – the long-term mission of the Italian and European Space Agencies on the ISS – is being arranged by the Italian Embassy in Pretoria.
Futura started on 10 November 2014 and will end in May this year. Captain Cristoforetti is a Futura crew member and the first Italian woman in space.
The Embassy approached Amateur Radio on the International Space Station (ARISS) to arrange an opportunity for a South African school to participate in the ARISS School Contacts activity.
ARISS is a group of volunteers devoted to creating the experience for learners worldwide to talk directly to crew members on the ISS, inspiring an interest in science and technology, encouraging them to pursue careers in these fields, including engineering and mathematics, and engaging them with radio science technology through amateur radio.
While negotiating to secure a slot for a South African school, the Embassy approached SAASTA to assist by identifying a school for the project.
The fact that Sol Plaatje Primary School team beat 101 other schools to win SAASTA's National AstroQuiz in 2014, secured them this exciting opportunity.
A group of about 30 learners will join the winning AstroQuiz team, Ebenitha Esterhuizen, Kgotlholela Seagisa, Oratile Selatlhedi and Orefile Morule (who have all now moved on to Grade 8 in high school), with their educator Micalla Lucas to talk to Captain Cristoforetti.
On 2 May, the learners will make "telebridge" contact from their school hall with the astronaut, arranged by ARISS and the Italian Embassy through one of many high performance ground stations covering the world.
These stations are maintained and operated by experienced amateur radio volunteers. On the day of the event, the ISS will transit over one of the ARISS telebridge stations in Italy, from where the signals will be transmitted to the school via telephone line.
Square Kilometre Array
Italy is also collaborating in the Square Kilometre Array radio telescope project, which will be the world's largest and most sensitive radio telescope ever to be constructed.
Thousands of SKA antenna dishes will be built in South Africa (in the Karoo, not far from Carnarvon), with outstations in other parts of South Africa, as well as in eight African partner countries.
Another part of the telescope, the low-frequency array, plus more dishes, will be built in Western Australia.
At least 13 different countries are already working together to build – and pay for – the SKA, with more joining.
AstroQuiz
AstroQuiz is a competition aimed at Grade 7 learners based on astronomy themes. The project is funded, coordinated and managed by SAASTA, a business unit of the National Research Foundation tasked with engaging the South African public with science and technology.
SAASTA invites selected centres to participate in the AstroQuiz. In 2014, 20 centres from all nine provinces participated and assisted in reaching 4 404 learners in 1 101 schools.
Each participating centre is responsible for implementing the project up to the finals, and to liaise with their local Department of Education and schools.
The quiz is run as a knock-out event for teams of four grade 7 learners per schools, with each participating school only allowed to field one team.
The provincial winners are then brought together for the national finals. Learners stand the chance to win exciting prizes such as electronic tablets and laptop computers. –  SAnews.gov.za