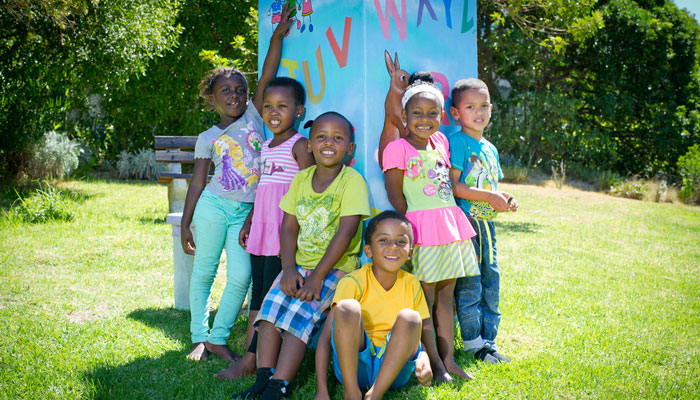 Wines from South Africa's leading estates will feature in an auction on Thursday 10 April at Deli Delish, Hout Bay's popular home-from-home eatery, with proceeds going to the Bright Start education support programme.
Situated in a 120-year-old farmhouse, Deli Delish provides the perfect setting for this auction of various vintages of an assortment of red and white wines from the likes of Bouchard Finlayson, Klein Constantia, Hout Bay Vineyards, Ambeluoi, La Avenir, La Bri, Springfield, Seidelberg, Durbanville Hills and Diemersfontein.
"Being relatively new to Hout Bay, my wife Tonia and I have set out to deepen our roots in the community and in doing so have come across the work that Bright Start is doing," said Deli Delish's Owner Greg Allan. "Bright Start is essential in terms of education and development within the disadvantaged communities of Hout Bay and it is through this charity auction that we are hoping to not only raise much needed funds towards this cause but generate awareness of it as well."
The auction is a fund-raising platform for Bright Start, which is dedicated to the empowerment of children from low-income, historically disadvantaged communities in the Western Cape so they may have a brighter future. The children are given access to quality education at leading schools, and Bright Start provides ongoing mentorship and guidance throughout the children's school careers, as well as capacity-building workshops for their parents.
"The Delish Wine Auction is a fabulous opportunity to network with existing stakeholders and meet new partners, volunteers and other interested people. It will also give us the occasion to highlight the essential work that we do within the various Hout Bay communities," says Bright Start Executive Director Carolynne Stelling.
There will be hot and cold canapés served straight from the Deli Delish kitchen throughout the night, with sponsored Porcupine Ridge Sauvignon Blanc and Cabernet Sauvignon wines provided to guests.
"Boekenhoutskloof's Porcupine Ridge was launched in 1996 and we have grown to be one of the most recognized wine brands in South Africa. Having a keen interest in literary development and education, we are proud to be the house wine sponsor for Deli Delish's upcoming auction to raise funds for Education Support Program Bright Start," says Porcupine Ridge's Brand & Marketing Manager Inge Hoffmann
The event will run from 18.00 until 22.00. The entrance fee is R50 and the first 80 people will be accommodated. Anyone who successfully bids for wine will be able to pay via credit card.
To book your auction spot email Greg Allan at Delish Delish on info@delidelish.co.za or call (021) 790 5324. Alternatively email Bright Start on info@brightstart.org.za or call (021) 790 0458. Visit www.brightstart.org.za or www.delidelish.co.za for more information.