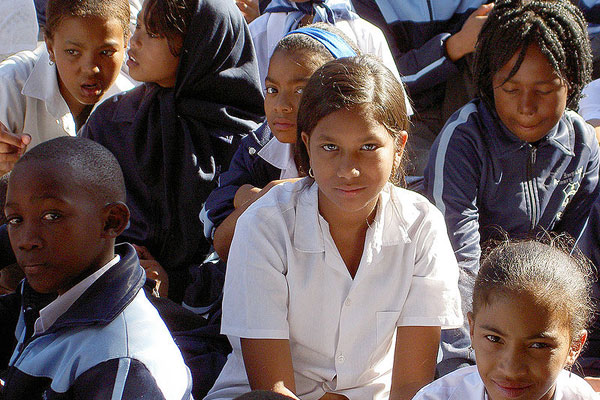 The Departments of Health and Education in the Western Cape have launched a Wellness Mobile Service, which will see a fleet of five mobile units visiting schools across the province to screen Grade R and Grade 1 learners.
The mobile units will increase access to health care services of learners in schools, particularly in poor and rural areas, for conditions that require medical and dental intervention.
The initiative will run parallel with the current Integrated School Health Programme service, launched last year by President Jacob Zuma, which extends the coverage of school health services to all learners in primary and secondary schools.
The wellness units will be staffed by professional health workers, who will screen learners, diagnose them and recommend the treatment options required. Referral to health facilities will be ensured where necessary.
The school health screening will include ear, eye and skin examinations, testing of gross and fine motor skills, mental health, speech, and tuberculosis, as well as oral health care.
The provincial Department of Health has allocated R11.5 million, which will contribute towards the payment of staff, fuel and other consumables, while the Department of Education allocated R12.5 million, which will cover the cost of the leasing the mobile service. The Western Cape Provincial Government's initial commitment to this project will be R24 million.
Western Cape Health MEC Theuns Botha said the screening of learners was a key element in their wellness strategy to reduce illness and build a healthier society.
"We can no longer afford to construct more hospitals and provide more chronic medication. The solution lies in detecting disease earlier, and that is why we are targeting our young children first where the benefits of preventing disease is the greatest.
"If we are able to detect visual and hearing disabilities early, it will also be possible to improve school performance, but government cannot do this alone. We need the private sector to come on board in a partnership agreement," Botha said during the demonstration of the mobile unit concept earlier this week.
Education MEC Donald Grant said that the investment in child healthcare will have many benefits for education.
"If we want to reduce the drop-out rate, improve language and mathematics and the quality of passes in the NSC, then we need to maximise every learning opportunity available to us. However, many children miss valuable teaching time for reasons of ill-health.
"Learners that are frequently absent can fall behind in their classwork, which can often affect their final results. Therefore, this investment into these wellness mobiles is much bigger than only the healthcare of our children, it is also an investment into their education, and ultimately their future," Grant said.
He added that the service will also spread awareness on the importance of health beyond the school environment through to families and communities. – SAnews.gov.za