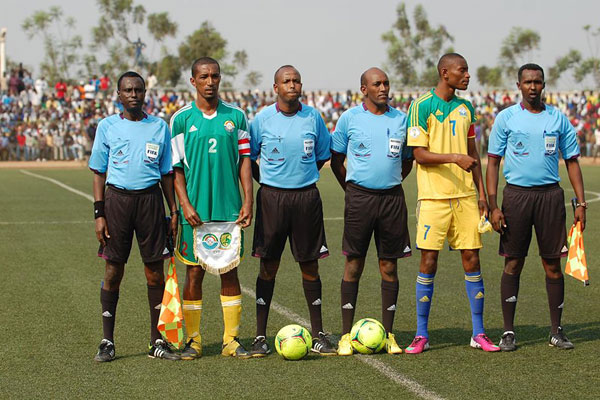 The 2014 African Nations Championship (CHAN) is set to be hosted in Cape Town from 11 January to 1 February 2014, and volunteers from all over the city are gearing up to ensure that the tournament runs seamlessly.
In preparation, the 600-plus volunteers are undergoing extensive tournament-specific training from the CHAN Local Organising Committee (LOC) to equip them with all of the necessary skills and information they will require to fulfil their responsibilities.
This skills-transfer initiative will enhance the volunteers' employability and ensure continued job creation.
"The CHAN 2014 volunteers will serve as the public face of the tournament, showcasing the colourful eclecticism for which the Mother City is so renowned.
"These proudly South African football fanatics have pledged their time purely for the love of the game and their city," said the City's Mayoral Committee Member for Tourism, Events and Marketing, Councillor Grant Pascoe.
In the true spirit of Ubuntu, this diverse mix of volunteers will play a part in each facet of the event, including marketing, media accreditation, transport, logistics and protocol services.
The aim of the volunteer programme is to bring people from all walks of life together to lend a helping hand in staging this significant event – the first major soccer tournament in Cape Town since the 2010 FIFA World Cup.
Each volunteer will be given an official CHAN 2014 uniform, a certificate of appreciation for their participation in the official events, meals and refreshments when on duty, a daily stipend, as well as limited liability insurance while on duty.
With their new skills, volunteers will be able to provide a quality service to the Confederation of African Football and the LOC during the tournament.
As Host City, Cape Town will serve as tournament headquarters and Bafana Bafana's home base, in addition to hosting 16 of the championship's 32 matches and staging the opening and closing ceremonies. The tournament's remaining matches will take place in Polokwane and Mangaung.
Teams from 16 African countries will compete in CHAN 2014, kicking off with the opening match between South Africa and Mozambique at the Cape Town Stadium on 11 January 2014.
Phase 1 tickets are now available at Computicket and ticket prices range from R40 to R200.
The CHAN tournament, established in 2007 and first contested in 2009, is administered by the Confederation of African Football (CAF) and is played between the 16 best national teams in Africa.
National teams have to qualify for the event and may only feature players active in their local leagues.
Players who play abroad (regardless of where, even in Africa) do not qualify to take part in the competition. – SAnews.gov.za