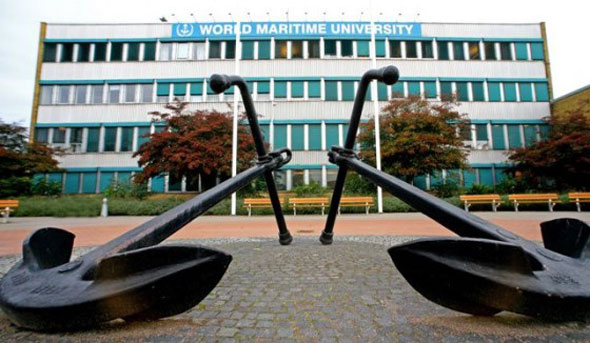 Pretoria – The South African Maritime Safety Authority (SAMSA) has bid farewell to 30 students who have been awarded scholarships to the tune of R14 million to study Masters and PhD programmes in Maritime at the World Maritime University (WMU) in Malmö, Sweden.
The candidates, who come from all nine provinces, will depart on September 5 and will start their studies on Monday, September 9.
The students' sponsorship has been facilitated by SAMSA, in partnership with the Department of Higher Education and Training (DHET), as a key partner and sponsor in the development of maritime skills.
The initiative is part of SAMSA's goal to entrench South Africa as one of the world's top 35 maritime nations.
SAMSA Chief Executive Officer, Commander Tsietsi Mokhele, applauded the successful candidates and pointed out that there was a high representation of women among those selected.
"These post-graduate qualifications in dedicated domains of maritime affairs can give South African graduates the professional high level knowledge required for the maritime sector to flourish, making South Africa a leading maritime nation," he said.
South Africa does not have a dedicated institute for Maritime studies.
In December last year, following a meeting between SAMSA and the WMU, Mokhele said the parties agreed to explore avenues to make enrolment accessible for more South Africans.
The WMU had expressed interest in collaborating with SAMSA to ensure high level human capacity development in South Africa.
One of the students, Advocate Gary Beale from the Cape Bar in Cape Town, told SAnews that he was ecstatic at the opportunity to further his studies in the field of Maritime.
"This is an opportunity to advance my career," he said.
Beale will be studying towards a Masters Degree in Maritime Law and Policy. The 11-month course will include a three-week field study in London.
The 30 students will be the first group in South Africa to get qualifications in Maritime studies from the World Maritime University.
Beale said studying at the WMU will be an opportunity to exchange ideas with peers from around the world on the development of maritime law policy.
"This will be a great benefit for South Africa," he said.
Sibusiso Rantsoabe from Durban, a scholarship recipient, told SAnews, that he will be studying Maritime Environment and Ocean Management.
According to Rantsoabe, the course will take about 14 months to complete.
"I'm excited that I have been selected," he said. He poses qualification in Environmental Health.
The 30 students were selected from 200 candidates who applied for scholarships.
Executive Head for the Centre of Maritime Excellence, Sindiswa Nhlumayo, said South Africa did not have enough people in the Maritime sector, adding that the country had "no specialists in the sector". – SAnews.gov.za