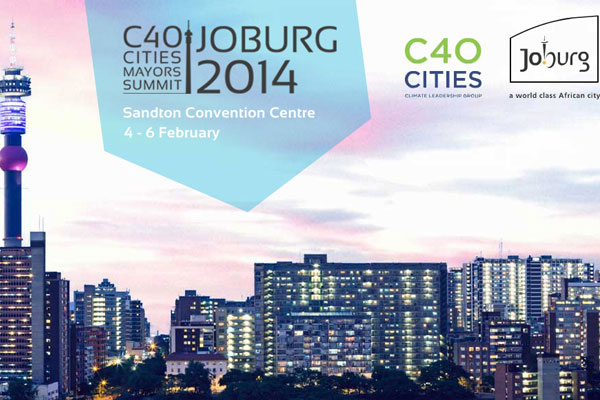 Business comes together for climate change, Johannesburg mayor Parks Tau says new partnerships are needed across various sectors to address the ever-present challenge of climate change.
Speaking at a follow-up business dialogue, in association with the National Business Initiative (NBI) and the South African Cities Network (SACN), Tau underscored the importance of taking measurable action to counter the negative effects of climate change.
5th Biennial C40 Mayors' Summit
"We, as the city and local businesses, are no longer just recipients of ideas and solutions. We are co-authors and in many respects, thought leaders on environmental concerns, leading the way in innovation and low carbon achievements," he said.
The purpose of the dialogue was to share input from the business sector on climate change good practices, and discuss how public-private engagement could strengthen and further develop an effective response to climate change.
Standard Bank Group CEO Sim Tshabalala asserted Tau's observation, saying that businesses in the city had huge potential to make a positive change in mitigating the impacts of climate change.
Reducing paper use by recycling and implementing electronic billing and tenders, and managing water by expanding rainwater harvesting and reducing flood risks were some of the green initiatives submitted by business at the dialogue.
Participants agreed that the green economy needed to be thrust high on the agenda to enable it to be implemented in a localised fashion.
"We can't be importing components and material from overseas companies. We need to develop our own green technologies," Tau said.
The dialogue was part of the build-up to the 5th Biennial C40 Mayors' Summit that will be held for the first time in Africa, at the Sandton Convention Centre from 4 – 6 February 2014.
The summit is brought by the C40 Cities Climate Leadership Group and brings together mayors from across the world for three days to advance urban solutions to climate concerns. – SAnews.gov.za