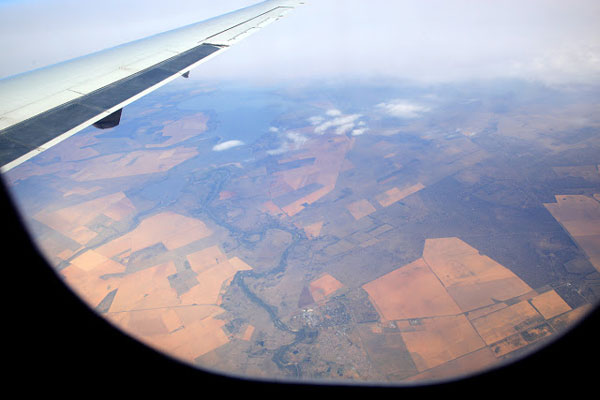 Mahikeng gears up to stimulate economic growth. The capital of the North West province, Mahikeng, is to strengthen its reputation as that region's mega airport city, a move Premier Thandi Modise says will position the city as a gateway into the Southern African Development Community (SADC).
Mahikeng as a city
"We want to leave a legacy of Mahikeng as a city that will challenge established exports sites. The development of the freight hub will ensure that the number of trucks transporting cargo, to as far out as Zambia that is damaging our roads network, is reduced," she said.
Modise was addressing investors and stakeholders during a roundtable discussion on the repositioning of Mahikeng towards becoming a prime airport city.
Modise also told delegates that her administration was committed to the empowerment of youth, women and people with disabilities.
"We want development in every sector of our lives in the North West. We are upfront as the province to say that, because of the rich history of the province, we want women, youth and people with disabilities to benefit, as we reposition Mahikeng as an airport city and create a vibrant economy in the province," she said.
The roundtable dialogue followed a site visit to the Mafikeng International Airport, where a R45-million infrastructure upgrade project is in its final stages of completion for the rejuvenation of the airport.
The airport boasts a landing strip of 4.8km, making it the second longest in Africa.
The runaway is wide enough for an aircraft of any magnitude to land and it is equipped with a state-of-the-art instrument landing system, allowing it to handle aircraft during severe climatic conditions.
Another major strength of the airport is that it is located in close proximity to the railway line that links Africa from Cape to Cairo.
It is envisaged that the airport will resume scheduled flights and attract chartered freight aircraft in the next few months.
Chairperson of Future Investment Holdings and local businessman, Abel Naphtaly, who was part of the airport tour and the roundtable discussions said: "This is a major economic development project and an investment that is going to impact on the lives of the people and replicate benefits for investors."
MEC for Economic Development, Conservation, Environment and Tourism, Matlalepula Rosho, said: "The interest shown by local and overseas investors in the development that is going to unlock our economic potential and create much needed jobs through the proposed free special economic zone (SEZ) is heartening." – SAnews.gov.za