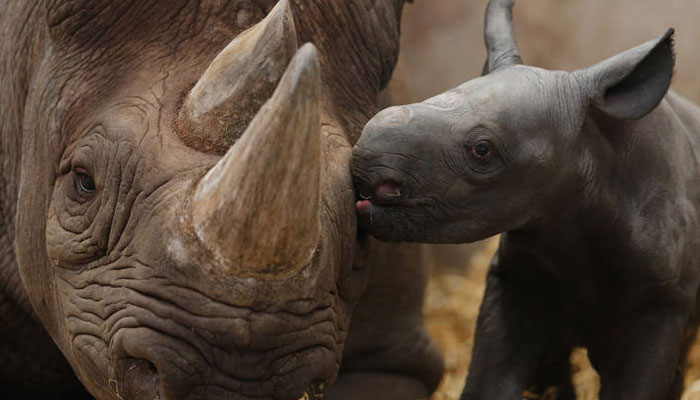 Skukuza – South African National Parks (SANParks) authorities say gains are being made in the war against rhino poaching, with eight suspected poachers arrested in the past week.
"The past week proved to be one of the busiest weeks for anti-poaching units in the Kruger National Park, with as many as three heavily armed groups of suspected poachers detected by rangers in the iconic park," said SANParks media specialist Ike Phaahla on Monday.
According to SANParks spokesperson Reynold Thakhuli, the week saw rangers chasing and successfully apprehending a number of armed suspected poachers, with a total of six arrests over the weekend.
He said that most of the incidents of the past week were in the southern part of the park in areas such as Crocodile Bridge, Kingfisherspruit, Tshokwane and Stolsnek.
Two SANParks employees were arrested on April 7, on suspicion of poaching, bringing to eight the number of arrests related to suspected poaching.
The two SANParks men appeared in the White River Magistrate's Court on Wednesday, 9 April, and the case was remanded to April 16 for formal bail application.
Thakhuli said that on April 10, rangers from Crocodile Bridge apprehended two suspected poachers leaving the park.
He said the two suspects, believed to be Zimbabwean nationals, were arrested on the spot. He said a G3 military type rifle, silencer and ammunition were confiscated on the scene.
On February 11, rangers from the Kingfisherspruit area came across two suspected rhino poachers but managed to arrest only one of them. A .458 rifle, silencer, ammunition and poaching equipment were recovered.
He said Tshokwane rangers pounced on two suspected rhino poachers on Saturday and confiscated a .375 hunting rifle, ammunition and poaching equipment.
He said one of the suspects managed to escape into Mozambique, while the other suspect was arrested.
Sunday, April 13, was also a very busy day for Stolsnek rangers. They nabbed a group of five suspected rhino poachers. Two of the suspects were arrested with the help of SANParks air wing and canine units. The remaining three suspects escaped.
Thakhuli said the proactive actions of everyone involved had finally paid off and that the possibility of more arrests could not be ruled out, as follow up investigations are underway.
"This is a clear indication that resilience and patience pays off and we are grateful that no lives were lost during an encounter with these heavily armed suspected poachers," he said.
He said the SANParks' anti-poaching units were ready for this coming long weekend, with many deployment routes being plotted out, particularly in hotspots.
"We are not resting this coming weekend, as we believe there are quite few poaching incidents being planned by poachers," said Thakhuli.
"We will be ready and waiting for them and we would like to request the support and cooperation of all members of society in identifying and reporting suspicious behaviour that could lead to the apprehension and conviction of these criminals." – SAnews.gov.za