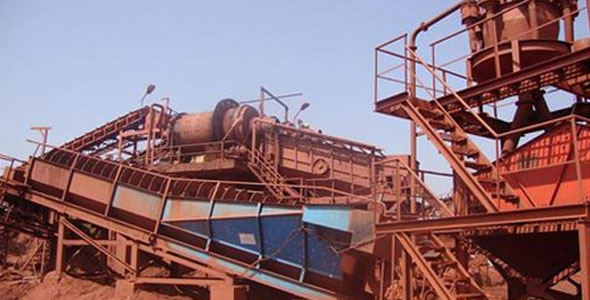 Pretoria – Beneficiation can promote industrialisation and boost job creation, Trade and Industry Minister Rob Davies says.
Beneficiation, he said, will ensure that more value was added to domestic mineral products before exporting them.
"What we need to address is how we can use the minerals of our country as a tool of development and the only way to achieve this is through beneficiation. Beneficiation will create more jobs and promote industrialisation," he said at a Sanlam function on Tuesday.
South Africa and Nigeria said Davies will play an important role in building the value-added production capacity of the African continent.
"The next phase of development in Africa is industrialisation which will be characterised by value-added production and for that we need to build industries in the continent. Nigeria and South Africa are committed to ensuring that this phase of industrialisation does get the required boost by working together to achieve regional integration in the continent," said Davies.
The department is counting on the Japanese assistance in two potential Special Economic Zones (SEZs) based in the platinum sector. The dti had asked a Japanese technical expert in SEZs specialising in mineral beneficiation to be deployed to South Africa.
Additionally stronger regional markets are important for the continent's industrialisation. To achieve this, the fast tracking of negotiations on the tripartite Free Trade Area (T-FTA) is needed.
"These negotiations are aimed at creating large regional markets across the eastern part of the continent. T-FTA will strengthen economic growth and development prospects in Africa," said Davies.
The project encompasses 26 countries, combined Gross Domestic Product (GDP) approaching US$1 trillion and population of almost 600 million.
"We must build stronger regional markets for industrial development. That is important for SA and also important for the African continent," added Davies. – SAnews.gov.za